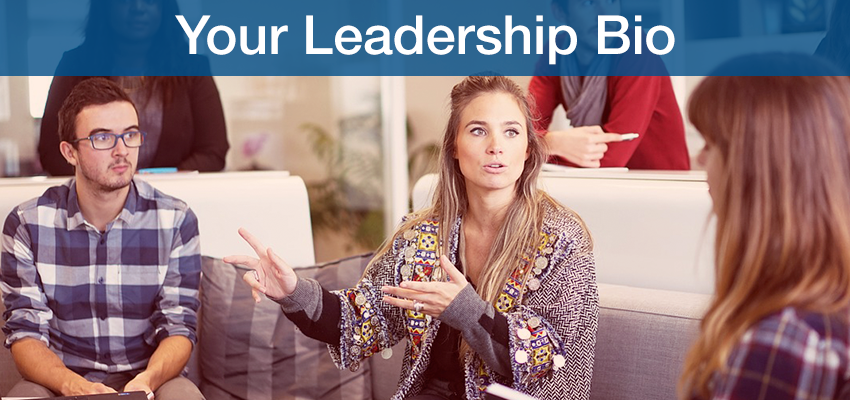 Reading Time:
3
minutes
Being overly formal makes people feel more negative about your company than you realize… at least in most cases. 
I won't name the offending company because I feel embarrassed for them. I recently read a company's leadership bio page on its website. They listed their leaders' names exactly like this:
Phillip "Phil" Smith*
William H. "Bill" Davis, Jr.
James R. "Jim" Miller
Cringe. What, Phil, Bill and Jim aren't worthy, or businesslike enough? Who are these people, descendants of Thurston Howell III?
Good marketing removes barriers between your company and your buyers. Yet, all the marketing in the world can't change a stubborn or backward company culture.
It's one thing to state the leader's name as Phillip if that's what people call him. However, if all interactions will be with Phil, then calling him Phillip "Phil" Smith is just ridiculous. I call this digital self-aggrandizement. The definition of self-aggrandizement is "the action or process of promoting oneself as being powerful or important." In contrast, world-famous leaders go by their first names. You know many of them: 
So a billionaire named Jeff goes by his first name, but the VP of Operations in a small tech company is William H. "Bill" Davis, Jr.? Why do some leaders feel the need to be so formal?
Today, it shows a degree of insecurity and invokes negative feelings about you and your company. How off-putting can you be? One step worse than this is the overuse of Mr., Ms. or Miss. There's nothing wrong with being formal, but in the right setting. Like so:
Receiving an award: "We'd like to congratulate Mrs. Christine Smith…"

… there aren't many other situations in 2020 that warrant the use of these titles.
That old way of business, achieving status even if your work doesn't measure up, has been replaced by creating and producing great work—at least in successful companies.
There has been a shift in business, for many years, from formality and hierarchy to flat organizations and informality. Note, I did not say unprofessional or uncivil. That would be equally bad.
I was fortunate to have an amazing boss for nearly 10 years. He mentored me and helped me become who I am in business today. Once, in a social setting, I introduced him to some friends and said, "I'd like you to meet my boss…" He interrupted me and said, "Nice to meet you. John and I work on the same team."
The next day, he instructed me to never again introduce him as my boss. He owned the company. He was my boss, but he didn't want to promote hierarchy. He wanted to promote collaboration and leadership development. I watched him listen intently to people who, on an employment level, were at the bottom. He implemented many of their ideas and the company benefited from it. 
There's a much deeper issue than using formal names. It has everything to do with culture. I once worked in the home office of a sizable retail chain. For practical purposes, someone had a good idea to save money. That was to only print business cards for those employees who actually needed them. The majority of us rarely left the office. Some of us had outside visitors, but not often. Based on business card design, it was easy to see people who were given 500 business cards five years earlier still had hundreds left.
What was usually a positive culture turned a little ugly. Why, an employee of 8 years asked, would he not get new business cards since he's had them from day one? It felt like a fight to prove one's value and importance to the company, as if having business cards were validation of that. It was hierarchy at work.
That old way of business, achieving status even if your work doesn't measure up, has been replaced by creating and producing great work—at least in successful companies.
Feel free to call yourself Thurston Howell III. Better yet, feel free to produce great work that makes a difference. Then you will have a name people remember. 
I could sign off here as Mr. John M. Centofanti, but people just call me John. 😉
* Last names changed to protect the formally uninformed.